Promotions
Best Sellers
Natural. Traditional. Smart.
Community Partner
DTI Training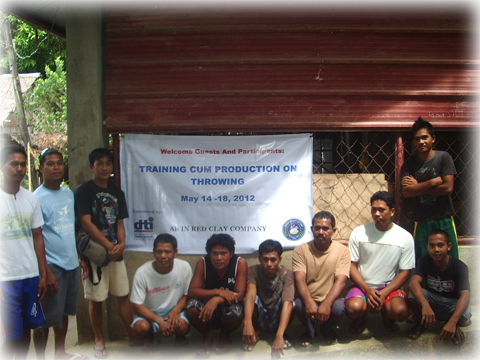 It is our aspiration to see the younger generations of Putsan keep the flame of pottery-making as an industry alive. To make this dream come true, we have tapped anew the Department of Trade and Industry (DTI) for a project that would provide intensive training to the youth on pottery-making.
Providing the necessary tools, the DTI has agreed to conduct intensive training for people interested in pottery-making and those who want to be part of our team. The workshops usually lasts about two to three months at a small site in Barangay Bolo, also in Tiwi, Albay. Anyone who has the patience and dedication (and who doesn't mind getting his hands dirty) is encouraged to attend the free training.