Promotions
Best Sellers
Natural. Traditional. Smart.
Community Partner
What's Up?

Pricelist for Wedding Package
17/Sep/2013
The special people standing by you, lovely couples, as you exchange "I dos" deserve the best gifts in the world. Your sponsors will surely enjoy using our handcrafted pots and its unique designs will always remind them the day you guys tied the knot.
Here's a sample price list of our wedding souvenir package: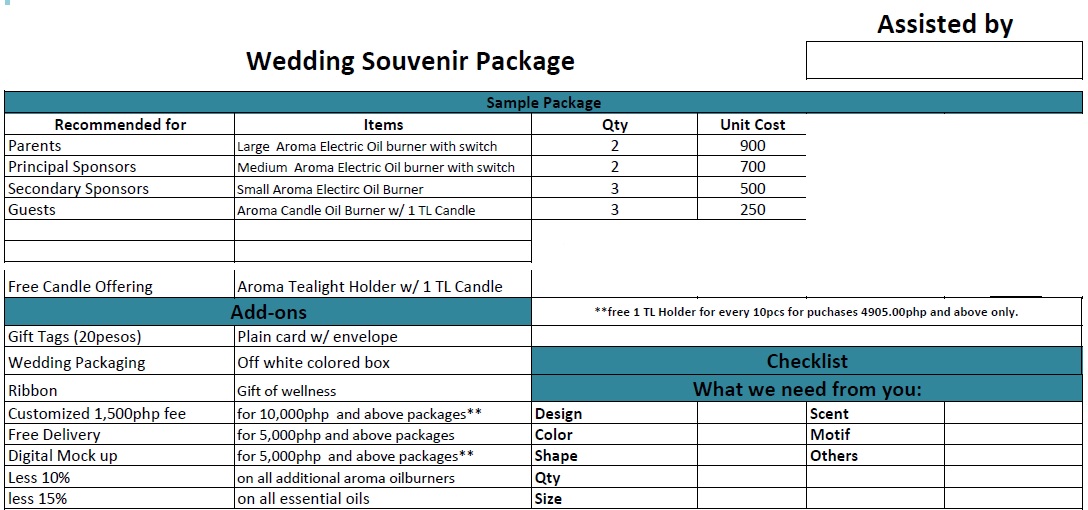 Call us or
email
so we can discuss and tailor-fit a wedding package according to your needs.

Back